Who is Legible to Enroll at the school of art?
Enrolling In the School Of Arts
The criteria for selecting students for enrollment at the school of art depend on whether they want to study on full time or part time basis. Normally, students intending to enroll on full-time basis are expected to have a minimum of two passes at Advanced Level since art is just like any other profession.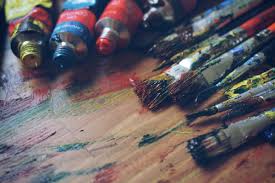 Students Of Different Potential
However, those intending to study on part-time basis can be categorized as artists already who just want to improve their knowledge in certain areas of their profession such as business administration. Thus, weekend classes are specifically meant for part-time students intending to gain practical skills in areas such as studio or film animation. These courses are offered to the people who are born talented and naturally artists but lacking the technical skills to operate in the modern art industry that is characterized by technological advances.
There are some people who are naturally gifted such that they can produce beautiful artifacts but they would need the expertise to be effective in running their own businesses. Such people are exempted from general art courses but would instead specialize in technical areas with the aim of gaining knowledge about the skills required run art business successfully.
Top Trainers And Teachers
In order to qualify to teach at the college of art, one should have a minimum qualification of a degree in the recognized field or equivalent. The equivalent to a degree may be a higher national diploma in the discipline of arts coupled with traceable record of experience as a practitioner in the arts industry. Some of the educators can work on part-time basis where they only focus on specialized areas such as drawing as well as painting. It is important that these art teachers should have traceable record in the field so that they do not compromise the quality of education imparted to the students.